I've been looking for a new agenda since probably around October, but none of them seemed right. So, the next best thing was to make a DIY Agenda for 2015.


One part agenda, one part sketchbook and one part notebook, this DIY Agenda is a great way for me to keep all my blogging notes, to do lists and calendar all in one place.
As much as I'm on the computer you'd think I'd keep my calendar online but I really like to have something tangible and a bit old school.
I've always bought my agendas, last year I had one from Lilly Pulitzer, which I really liked. They're full of paintings and stickers and the calendar pages are really useful. But I found myself looking at the paintings or illustrations in it and "wanting" to make my own, not making my own. I plan on making this agenda an art journal and a work in progress.
I had some fun with making the cover a little three dimensional using foam sheets to cut out letters and numbers, then using 3D paint to create designs.
I used a sketchbook with multimedia paper so that I could paint in it without the paper getting too warped.
I created sections for each month with a calendar and a place for each months goals.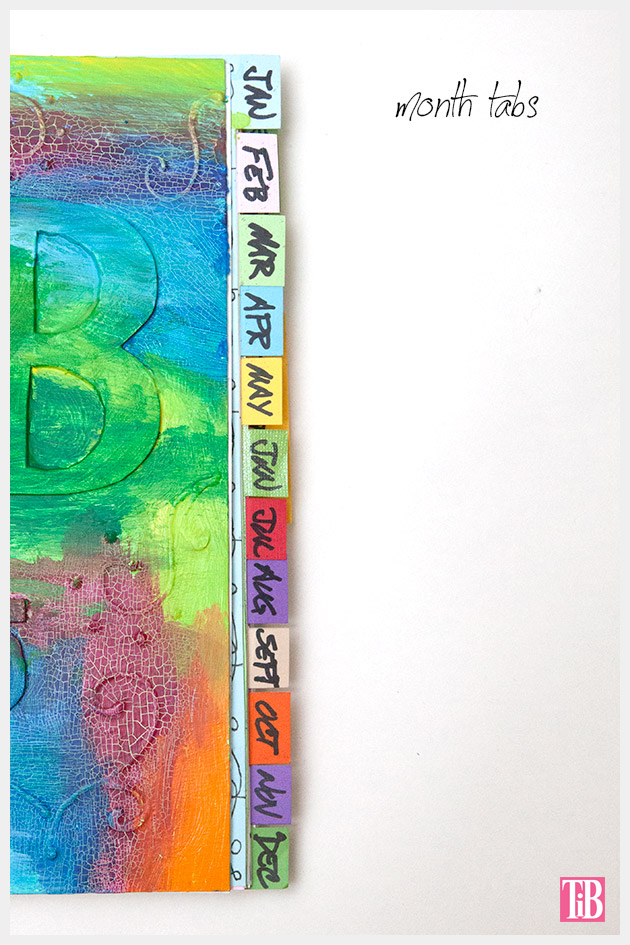 A section to keep blog notes and goals.
A place for all my to do lists.

Little reminders to use my time wisely and efficiently so that I can find a good work life balance.
As I go along I'll keep painting and drawing in this book along with my notes. It will be a place for inspiration and creativity.
Do you use an actual agenda or do you keep everything on your computer? What works best for you?