I was so excited when I was contacted by We Are Knitters to review one of their kits. I love to knit but honestly I just don't make the time for it like I should. So getting to make one of their super cool kits to review for TIB was the perfect opportunity to knit!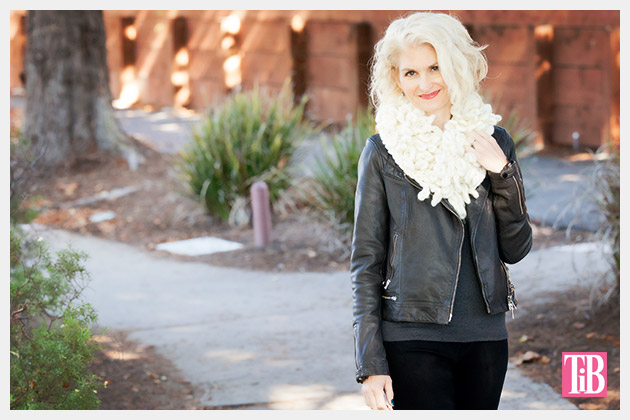 I have to say that the hardest part was choosing my kit. With so many fun and on trend kits it's a tough decision. I love that so many of their kits are in big chunky yarn. That makes for a fun quick knit, and if you're all about instant gratification like me, they're just what you need!
We Are Knitters has definitely thought of everything. Inside your kit you'll have everything you need to make your project.
I choose the NYC Collar, partly because I love scarves and partly (being totally honest) I knew that I would actually finish a small project in time to post it this year. It's important to know your limitations. LOL But honestly, it's a super cute design and I really wanted to try the "loop stitch".
Instead of trying to do my own tutorial on this stitch, check out the video at We Are Knitters. They show you in great detail exactly how to do it. I couldn't have done it better.
Because the We Are Knitters kits have everything you need to make your project they would make a great gift for the holidays. They have kits for all skill levels and easy to follow video tutorials to help you with any stitch. And they even have crochet kits too!
Be sure to check them out and bookmark their site. Those knitting (and crochet) tutorials just may come in handy!
This is a sponsored post. I received product for this post, however all opinions, tutorials and ideas are my own.