This colorful DIY Woven Chain Necklace can be made with supplies you may already have and in less time than you usually spend of Facebook!
Create a Reversible DIY Trinket Bag to hold all your odds and ends or DIY's, with fun fabrics in less than an hour!
A graphic floral design mixed with stripes make these DIY Floral Sneakers not only fun and fashionable but they keep your tootsies comfy too!

I'm so excited to announce that I will now be blogging once a month for iLoveToCreate. If you haven't checked out their site you really need to. Not only are they one stop shopping for glues, dyes, glitter, etc. But their website and blog are full of great DIY ideas and tutorials.
For the full DIY tutorial with instructions and photos check out my post here at iLoveToCreate.blogspot.com.
With unexpected materials and a bit of sparkle this DIY Safety Pin Bracelet with Brooch is just the thing to make an ordinary bracelet into a statement bracelet!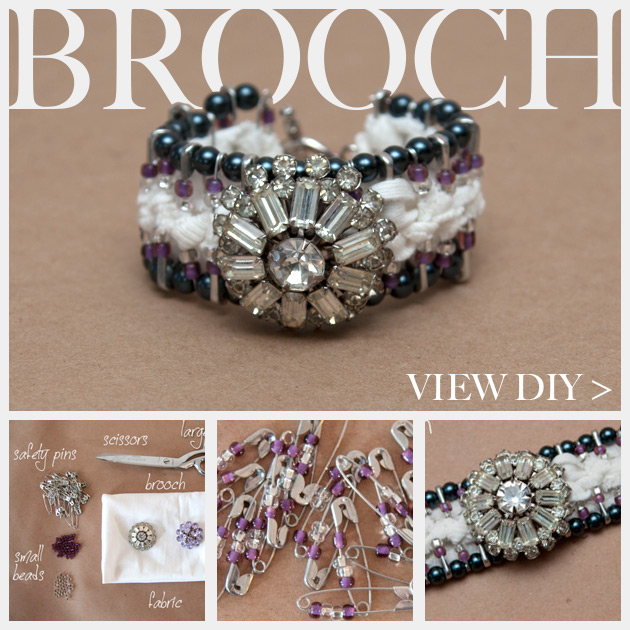 Combine crochet and chain to make a unique DIY Crochet Necklace, inspired by Chanel for spring.